The interconnectivity of devices, also known as "the internet of things" or IoT, is transforming everything from workplace safety, to healthcare, to our home lives. The fact is, almost anything you need to be monitored can be. 
How IoT Monitoring Works
When you choose American Two-Way to be your partner in IoT monitoring, we can offer your clients endless interconnectivity. We were among the first to begin IoT monitoring of household objects, appliances and healthcare devices, and we're still innovating today. When you're ready to incorporate IoT monitoring into your security dealer business, we're ready to help.  
Every IoT monitoring system relies on four major components: 
Sensors -

 The sensors collect the data from their environment (the "thing" you are monitoring). 

Connectivity - 

This is the method by which the sensors send the data to the cloud, whether it's Wifi, Bluetooth, cellular, satellite or ethernet. 

Data processing -

 Software processes the data to create a reading (a high temperature, high or low water levels, motion in the field, or whatever indicators you are monitoring). 

User interface -

The way in which the processed information is delivered to the end user. This could be a text message, email or a status update on a mobile app. 
Event Monitoring

As our dealer partner, you also have access to event monitoring. Typically, this service is designed to notify parents when children are in an off-limits area of the home. It's ideal for keeping kids safe from household hazards such as the liquor cabinet, gun safe or tool shed. If the sensor is triggered, an alert will be sent to the parents immediately. 
IoT is a Game Changer

The ability to connect and monitor just about anything your clients desire can be a game changer for your business. To learn more about what's possible with IoT monitoring, contact American Two-Way today. We look forward to answering your questions about this exciting service.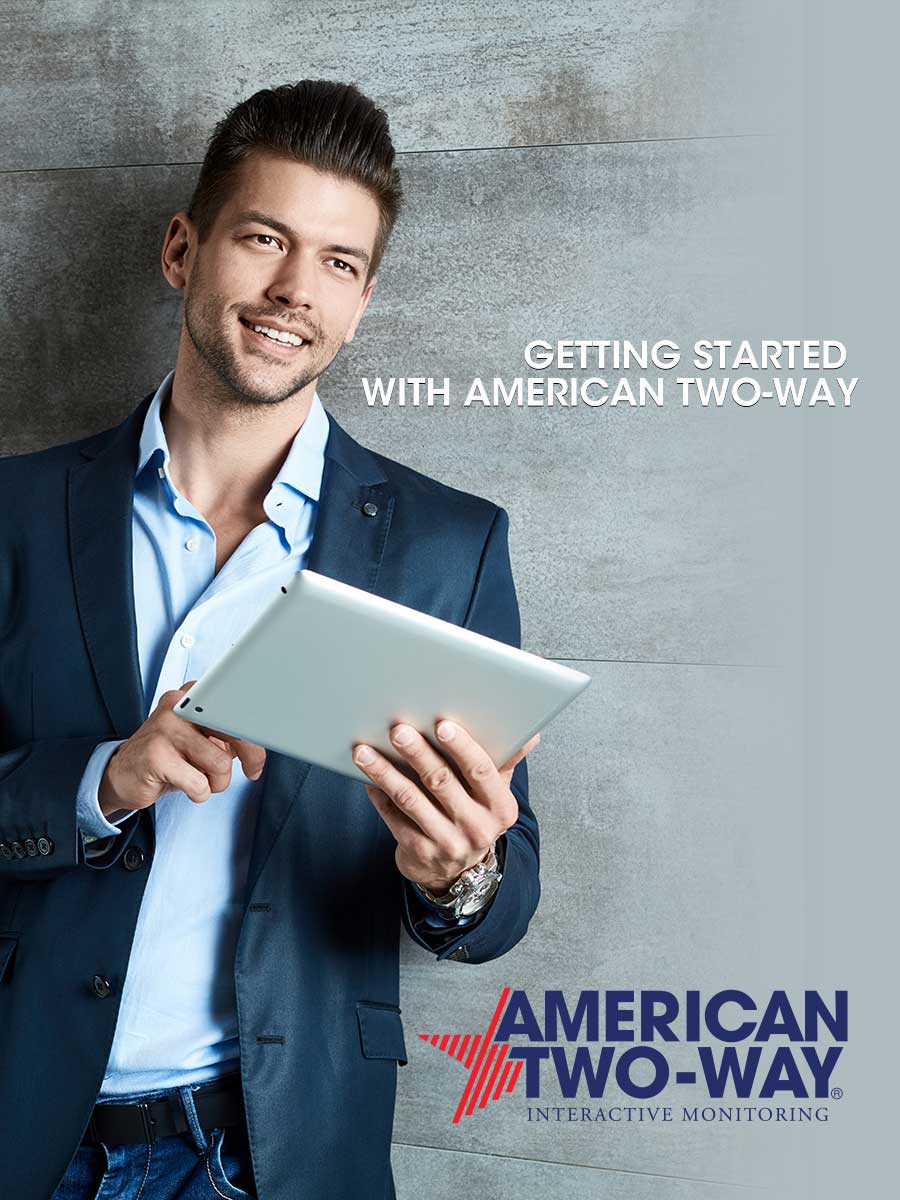 Download Your Complimentary Dealer Starter Kit
Complete the short questionnaire to request your free dealer starter kit. No obligations. No pressure. Start your journey towards a more affordable, accessible and professional wholesale monitoring experience.