American Two-Way was one of the first companies to design, patent, manufacture and monitor our own PERS equipment. We're still at the forefront of PERS technology, and are among the first to incorporate PERS into the home healthcare environment. 
Benefits of PERS in Healthcare
For many decades, personal emergency response systems (PERS) have been the ideal solution for life safety at home. Now, these systems are gaining popularity among healthcare organizations and home care management services. 
Although PERS have traditionally been used as fall alert systems, healthcare providers and home health services are discovering additional benefits. Data collected by the National Institutes of Health (NIH) shows that patients who obtain PERS through the home care management service of their healthcare organization can experience: 
Better rapid medical response.

 When the user engages the personal help button, rapid medical response is facilitated. This makes PERS an excellent complement to many integrative care systems. 

Fewer hospitalizations.

 Ongoing studies of healthcare utilization trends in patients are examining a correlation between PERS use and declining trends for avoidable hospital admissions. 

Mental health benefits. 

The NIH reports that one year after receiving a PERS unit, patients experienced decreased levels of fear, stress and anxiety about their well-being. This can improve efficacy for self-care and clinical outcomes in the management of chronic diseases. 
More Healthcare Monitoring Services
Home healthcare can be further enhanced with these additional monitoring services: 
Mobile PERS, with GPS and two-way voice to monitor outside the home. 

Remote patient monitoring (RPM) of vital health data. 

Activity monitoring, with bed sensors and other connected devices. 

Medication management, which dispenses meds at the times you request. 
At American Two-Way, we provide PERS equipment and monitoring that broadens home healthcare options and enhances quality of life. To learn more, contact us today. 
Award-Winning Service That Inspires Trust.
While our history can give you confidence in our abilities, we also offer superior monitoring service you can trust. Our expertise, developed over many decades, ensures that all customers receive the very best in critical response services when it matters most. 
If you entrust your accounts to our UL listed monitoring center, you can rest assured that your customers are receiving the best monitoring available. We gladly monitor systems throughout the United States, representing your brand with excellence and professionalism.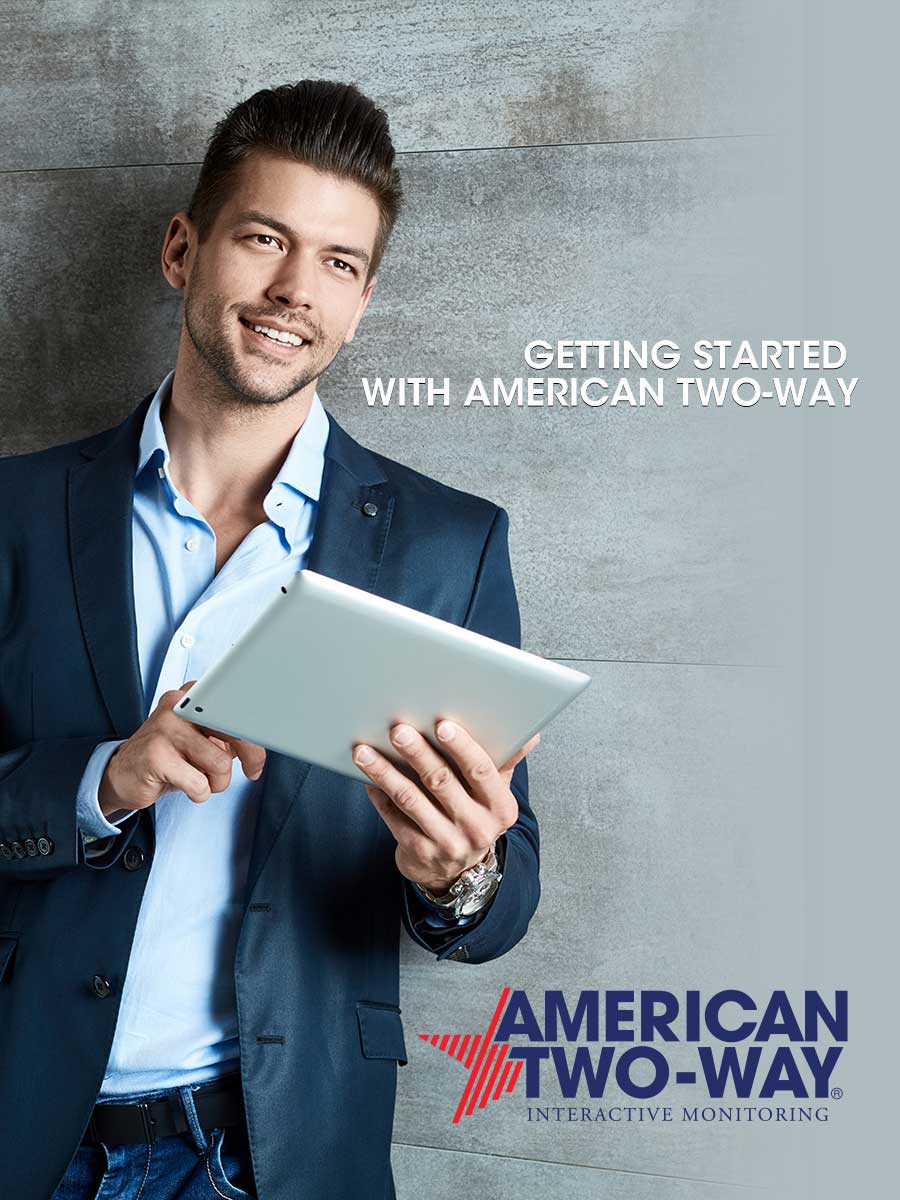 Download Your Complimentary Dealer Starter Kit
Complete the short questionnaire to request your free dealer starter kit. No obligations. No pressure. Start your journey towards a more affordable, accessible and professional wholesale monitoring experience.