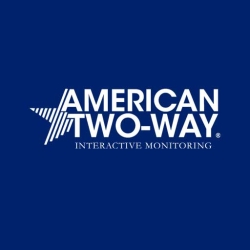 Latest posts by News Staff
(see all)
When you are setting up your fire detection and alarm system for your customers, you don't want to worry about whether your investment is going to actually help them prevent losses from accidental fire events. You don't want to be concerned about the partner who made big claims about their monitoring services without being able to back them up.
What you do want, however, is someone reliable. Someone who isn't just maintaining the status quo in alarms and monitoring services, but the person who has paved and continues to trailblaze the industry forward. In short, you want American Two-Way.
What We Offer Your Customers
When it comes to fire alarms in business environments, we all know it is about loss prevention. It's your customer's first concern. As long as no serious catastrophe has happened, all personnel will be able to follow the emergency plans to safety. It's on you as their alarm and monitoring dealer to preserve as much of their business as possible. Fast and effective responses from the monitoring team are the only solution.
In residential events, families are devastated by every square inch that is lost. A fast response could make the difference between lost family mementos or one-of-a-kind keepsakes being destroyed forever. When that event happens, you don't want to be where anyone points the finger for poor reaction time. Fast and effective responses are the only solution in these cases as well.
If you choose us, you don't need to worry about poor service. Like we said earlier, we played a huge role in inventing this industry and have pushed it along when it stagnates. Our monitoring team is second to none, and although many companies like to claim they have the best service out there, ours is the only one that is consistently mentioned by major players like Time Magazine, NBC News, ABC, News, Security Systems News, CBS Healthwatch, and other industry platforms.

Why You Should Work With Us
Our reputation becomes your reputation. You get to reap all the benefits of our monitoring teams, and your customers will rave about it.
You can minimize poor reviews and bolster your reputation. Better services means happier customers, which means better reviews and online presence … which means more customers.
You can market yourself and us as partners — together, we can provide world-leading  monitoring and security services , particularly when it comes to providing bleeding-edge options.
You never have to worry again — not all partners are created equal, and it would be fair to say you've probably had your fair share of bad partners. When you choose us, you are going with an option that is time tested and has been around for more than 40 years. If that doesn't put you and your customers at ease, nothing will.
American Two-Way
In addition to being featured in almost every industry trade magazine for the last 40 years, American Two-Way Interactive Monitoring has won numerous awards for customer service and recognized by major media outlets worldwide. Call us at (800) 821-8200 Today.