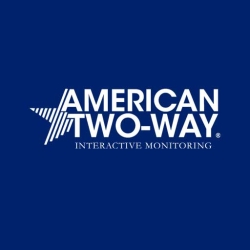 Latest posts by News Staff
(see all)
People don't respond to calls. But they will check their texts. Real-time text messaging and alarm interaction from American Two-Way comes standard for our dealers to offer their subscribers. Help reduce false alarms for your customers, even with an older panel.
Deterrence is the best form of security, and in order to deter the most amount of criminals possible, you have to have both the equipment and the response team that is capable of producing fast results and plenty of deterrent tactics. Luckily, American Two-Way is the leading producer of both — our products excel at deterring crime from happening in both residential and commercial settings.
Over Four Decades of Innovation in Monitoring Has Its Benefits.
In fact, with American Two-Way, innovation comes standard. In addition to being featured in almost every industry trade magazine for the last 40 years, American Two-Way Interactive Monitoring has won numerous awards for customer service and recognized by major media outlets worldwide. Call us at (800) 821-8200 Today.