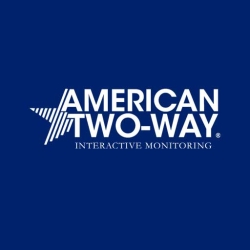 Latest posts by News Staff
(see all)
When you set out to find a partner for your security system monitoring, you are probably mostly looking at some practical services and offerings that will make your customers' lives easier. We get that, and we make sure to remain the most attractive and effective solution on the market.
But that's only part of what you are getting with American Two-Way; being the leader in the industry is our default. What we have done and continue to do to remain in that position is what really sets us apart.
We Invented the Industry Standard
When we first started in industry, even the most basic electronic systems and equipment had not been invented. Connectivity, especially wireless and digital, were still early pre-conceptions without much advancement into actual production. But we decided to change that—we created wireless digital communication systems that could connect us to our partner dealer's systems for immediate and precise communication.
We then implemented what the standard operation is today: highly trained operators who know how to respond swiftly and effectively to every security event triggered.  Prompt verification and response times are key in these situations, so we improved those processes to their peak.
Then, We Pushed it Forward
Technology has advanced since those early days almost four decades ago, and with those changes has come a new era of connectivity and digital communications. These tools have opened the way for new and exciting ways to improve on the security system industry, from a hardware, software, and monitoring perspective. We make sure to continue innovating with every new bit of technology available (and not yet available) to us.
If you pick a random hospital, house, or business and examine their monitoring systems, there is a very high chance you'll find our name and products stamped on it. That's because we work hard to make sure we are the best possible option for our dealers, and ultimately, their customers.
We Continue to Raise the Bar
We have no plans to slow down anytime soon, so if you are looking for a partner to keep you as cutting-edge as possible, American Two-Way is the best choice. You can look at our decades-long history of innovation and inventing or our recent contributions to the industry to prove that. When you are partnered with us, we will make sure to keep you updated on everything pushing boundaries in the security system space.
You Can Combine Our Services
In our experience, your security and monitoring needs are rarely limited to just one type. You likely have many different aspects of your business that you need to be able to offer monitoring for. To put it simply, we are both the leaders and most diverse monitoring company out there with a huge amount of expertise at your disposal. If you need it monitored or secured, we got you covered.
American Two-Way
In addition to being featured in almost every industry trade magazine for the last 40 years, American Two-Way Interactive Monitoring has won numerous awards for customer service and recognized by major media outlets worldwide. Call us at (800) 821-8200 Today.